Episodes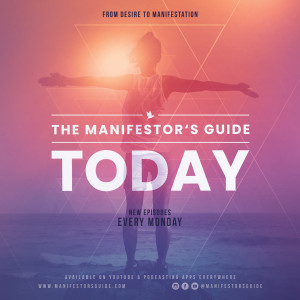 Monday Jan 10, 2022
Monday Jan 10, 2022
Want to manifest more by doing less? On today's episode, coaches Dewey & Charley introduce you to the magical power of ease! You're invited for a sneak peak as you listen to the first chapters of their new book, which includes the 11 missing components beyond Law of Attraction that amplify results fast, as well as 5 easy steps to supercharge your manifesting abilities instantly! Anyone can utilize this guide as a tool to create all 3 pillars of a happy life: Love & Health, Wealth & Prosperity, Balance & Happiness. It really is that easy!
Join other master manifestors across the globe to turn your goals into reality! For more information, visit 
www.manifestorsguide.com
New episodes every Monday!
Follow TMG on Social Media:
https://www.instagram.com/manifestorsguide
https://www.facebook.com/ManifestorsGuide