Episodes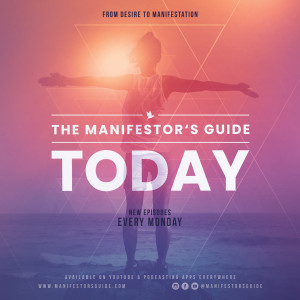 Monday Jun 07, 2021
Monday Jun 07, 2021
Did you know that prosperity is so much more than wealth? On an out-of-this-world episode, coaches Dewey and Charley take us on an exploration through the universe of wellbeing, showing us the true meaning of prosperity by building & balancing all three pillars of a happy life. If you're excited to hear something you've never heard before...listen until the end. This episode is guaranteed to give lightbulb moments that will ignite your energetic engines and launch you into a new orbit!
Join other master manifestors across the globe to turn your goals into reality! For more information, visit www.manifestorsguide.com
New episodes every Monday!
Follow TMG on Social Media:
https://www.instagram.com/manifestorsguide
https://www.facebook.com/ManifestorsGuide
https://twitter.com/tmgmasters