Episodes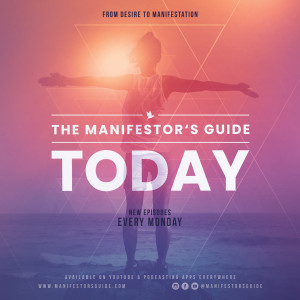 Monday Mar 29, 2021
Monday Mar 29, 2021
Have you ever rolled your eyes when someone talks about vibration as if it were a quantifiable variable? Well, there actually is something to it! This week, Coaches Dewey & Charley break down the meaning of the term "good vibes" into scientific terms, all the way to the quantum level! If you want to boost your manifestation abilities, expanding your understanding of vibration is an absolute must. Get ready to have your mind blown as we show you exactly how the hippies were right all along!
Join other master manifestors across the globe to turn your goals into reality! 
For more information, visit www.manifestorsguide.com
New episodes every Monday!
Follow TMG on Social Media:
https://www.instagram.com/manifestorsguide
https://www.facebook.com/ManifestorsGuide